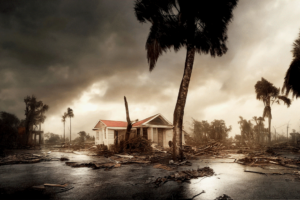 Imagine your home is damaged and you have no choice but to temporarily leave it while repairs are underway. The question arises: Where would you stay? Will the cost of a hotel or temporary apartment fit into your budget? This is where loss of use coverage comes to the rescue.
Loss of use coverage, also known as additional living expenses (ALE) insurance, is an essential component of your homeowner's insurance policy that can help alleviate the financial burden of temporary housing and living expenses while your home is being repaired or rebuilt.
What is Loss of Use Coverage?
Loss of use coverage, often referred to as Coverage D, provides reimbursement for additional costs you may incur due to temporary relocation after a covered event renders your home uninhabitable. Let's say your house suffers severe damage from a fire. In such a scenario, your loss of use coverage would cover the cost of a hotel or alternative accommodations up to the specified limit in your policy.
It's worth noting that the availability and limits of loss of use coverage can vary between insurance companies and policies. To determine the specifics of your coverage, reach out to your Insurance Agent, who can provide further details and discuss options for increasing your coverage limit if desired.
What Does Loss of Use Protection Cover?
Loss of use protection generally covers a range of additional living expenses resulting from a covered loss. These expenses are ones that you wouldn't typically have if you were residing in your own home. Some common additional living expenses covered under loss of use insurance include:
Cost of temporary housing: This includes expenses for staying in a hotel, motel, or rental property while your home is uninhabitable.
Transportation costs: If your temporary housing requires additional commuting expenses, such as public transportation or increased gas mileage, loss of use coverage can help cover these costs.
Pet boarding: If you need to board your pets while you're temporarily displaced, loss of use coverage may provide reimbursement for these expenses.
Additional food expenses: If your temporary accommodations don't have a kitchen, resulting in increased dining out or ordering takeout, loss of use coverage can help offset these additional costs.
What is Not Covered by Loss of Use Protection?
Loss of use protection is designed to cover additional expenses you incur due to the inability to live in your home, and not expenses that were already your responsibility before the loss. You're still responsible for fulfilling your financial obligations, such as mortgage payments, insurance premiums, and childcare expenses. Loss of use coverage is specifically intended to address the extra costs resulting from your displacement.
Consult your Insurance Agent about your individual policy to understand the amount of loss of use coverage you have; this is subject to coverage terms and limits.