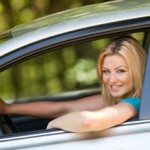 More than 10 million teen drivers hit America's streets and highways every day to get to work, go to school and hang out with friends. For teens, a driver's license represents new-found freedom and the opportunity to learn responsibility. Many 16 year olds head to the DMV as soon as they are old enough to take a driving test. While having the independence to run errands and go to events may be important to teens, it can also be a major source of worry for their parents.
As you consider these facts about teen drivers, remember that the best way to keep teens safe behind the wheel is to provide good driver's education at home and in the classroom. Talk candidly with your teens about their driving habits. Researchers have found that teens whose parents are actively involved in their lives are twice as likely to wear their seat belts, so it pays for parents to tackle tough issues like teen driving in a positive, upfront way.
Teen Drivers and the Open Road
According to the Centers for Disease Control (CDC), auto accidents outpace all other accidents and illnesses as the leading cause of death for teens in the U.S. It is estimated that seven teenagers die every day in motor vehicle accidents, which means that about 2,700 teens are killed in car crashes yearly. Although the statistics are grim, the CDC is quick to point out that the majority of these crashes are preventable, so there is hope for concerned parents.
One of the most daunting statistics about teen drivers released in the past five years showed that 74,000 teens are killed or seriously injured in accidents every year because they are not wearing seat belts. The presence of other teen passengers in a car has also been shown to distract teen drivers, triggering accidents. Of course, texting while driving and driving while drunk or high are also extremely dangerous. Statistics show that some 60 percent of teens involved in car accidents had been drinking before the accident.
While figures like this are scary, they also point to topics that parents should be sure to discuss with teen drivers. Get in the car with your teens to teach them good driving habits. Talk about how important it is to avoid distractions. Be sure that your kids understand how the graduated driver's license program in Texas works. In the first six months after a license has been issued, a teen can only drive with one non-family member under the age of 21 in the car. Enforcing this rule will help to keep your teen safe on the road.
Teen Drivers and Auto Insurance
In addition to safety concerns, many parents also have concerns about the costs of auto insurance for a teen driver. If you have added a teen driver to a policy before, you are already aware that teens aged 16 to 19 can be particularly expensive to insure. This is due to their inexperience on the road and to the fact that one in five teen drivers will be in an accident in the first six months after receiving their driver's license. Because insuring a teen can be expensive, talk to your insurance agent and plan ahead. Taking a few simple steps can help protect your teen and save you money.
Ask your insurance agent if your teen driver is eligible for discounts for having an excellent GPA or attending a safe driving course. You may also be able to bundle auto and home insurance into one policy to save money while increasing your total level of protection. Of course, your insurance agent will do more than just get you a great rate. Your agent can also provide you with insightful information about teen drivers and great pointers to help keep your teens safe on the road.